Rainy Days and Mondays, no wait...it's a rainy Monday!

I was going to go outside and take pictures of a new bag I made over the weekend.
But...when I awoke, It was pouring rain. Which most people would groan at, but I LOVE the rain and thunderstorms! So, I am very peaceful this morn watching and smelling the rain outside my window. But, that means no outside pics of my new bag. Oh well. How about I post pictures anyway!!!! This bag was inspired by....RAIN! When I made the bag this weekend it was sunny and clear. It is also inspired by a few of my favorite verses:
"As the heavens are higher than the earth,
so are my ways higher than your ways
and my thoughts than your thoughts.
As the rain and the snow
come down from heaven,
and do not return to it
without watering the earth
and making it bud and flourish,
so that it yields seed for the sower and bread for the eater,
so is my word that goes out from my mouth:
It will not return to me empty,
but will accomplish what I desire
and achieve the purpose for which I sent it."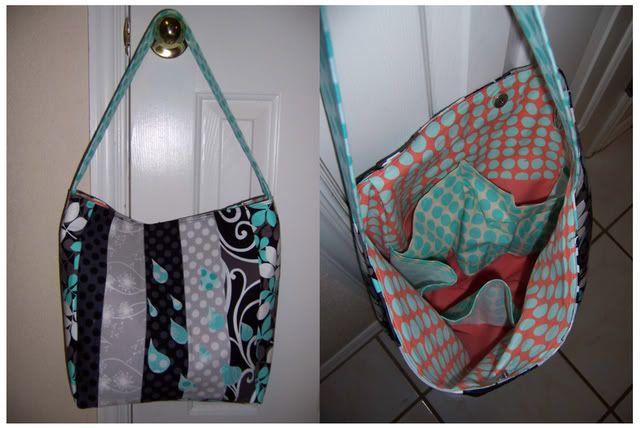 "You heavens above, rain down righteousness; let the clouds shower it down. Let the earth open wide, let salvation spring up, let righteousness grow with it; I, the LORD, have created it."
Isaiah 45:8
"When he thunders, the waters in the heavens roar; he makes clouds rise from the ends of the earth. He sends lightning with the rain and brings out the wind from his storehouses."
Jeremiah 51:16