This is a quilt I made for sweet baby Josie Brooklyn Duggar. How many names can you count?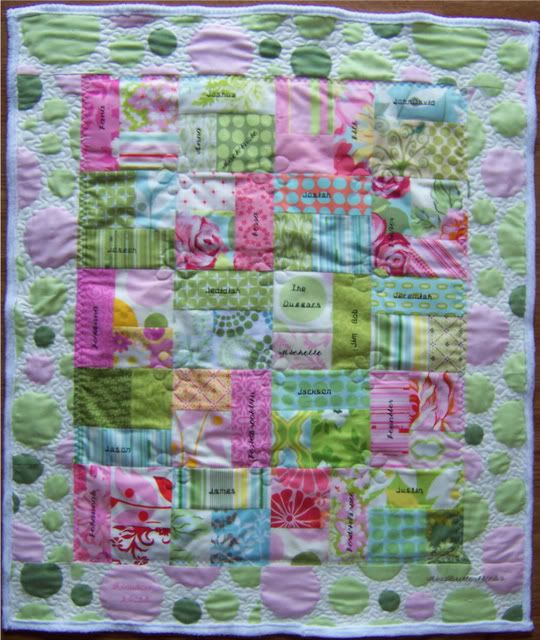 I haven't washed it yet, so in the pictures the cotton top is a bit wavy from the quilting, but it will shrink back up in the wash and look SO nice.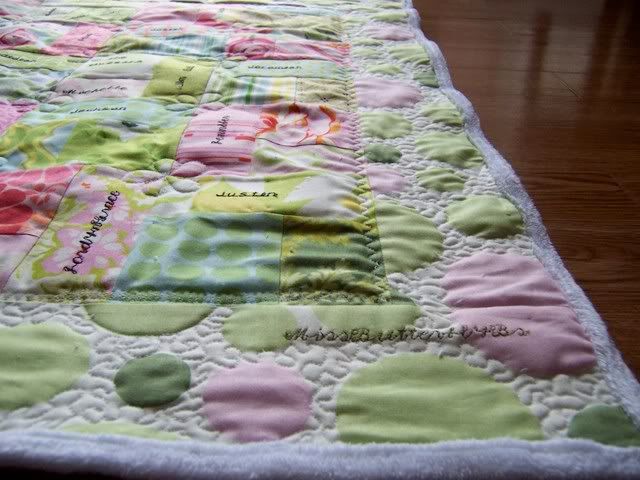 I added the verse Romans 15:13 for baby Josie and her mommy and daddy.
"May the God of hope fill you with all joy and peace as you trust in Him, so that you may overflow with hope by the power of the Holy Spirit"
We love you all and pray for your family and sweet baby Josie.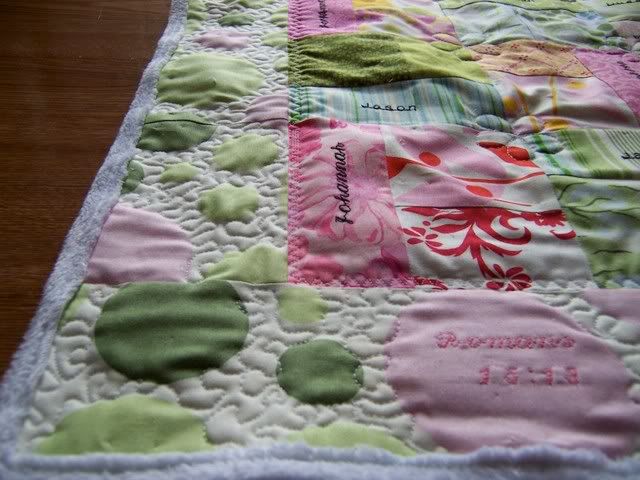 See Josie's name? And "The Duggars". This little quilt turned out SO cute. Can't wait for them to open it! The quilt is 27"x31". Just perfect for a little baby. I did everything you see on the quilt. I free motion quilted the little flowers and the meandering stitch around the circles in the border. I really liked the way the border turned out. I am SO happy with the way this quilt looks. Hope they love it like I do! The back of the quilt and binding is soft and cuddly white stripe minky.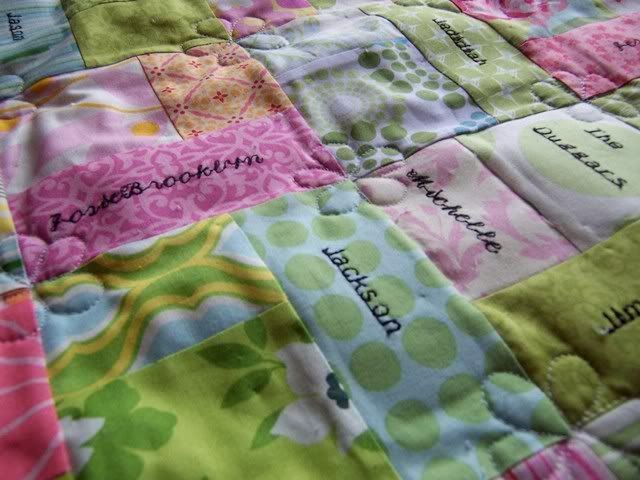 Here is the back with all the stitching.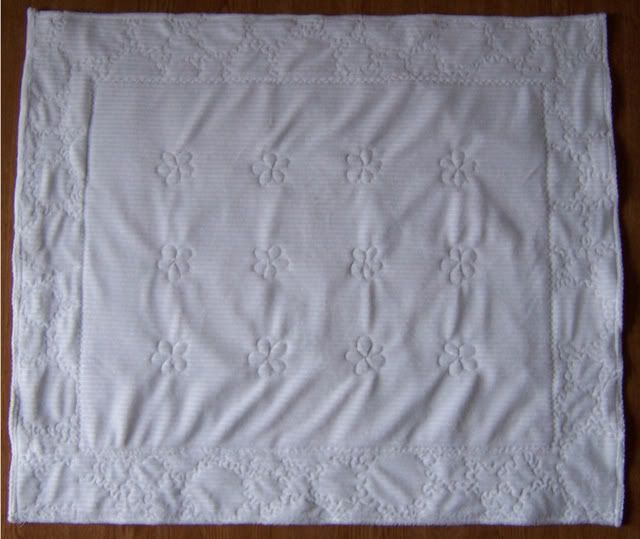 Well, in closing, I'd like to say....
we love you Duggars, and pray for all the Lord's BLESSINGS over Josie and your family.