Sneak peek of the group project: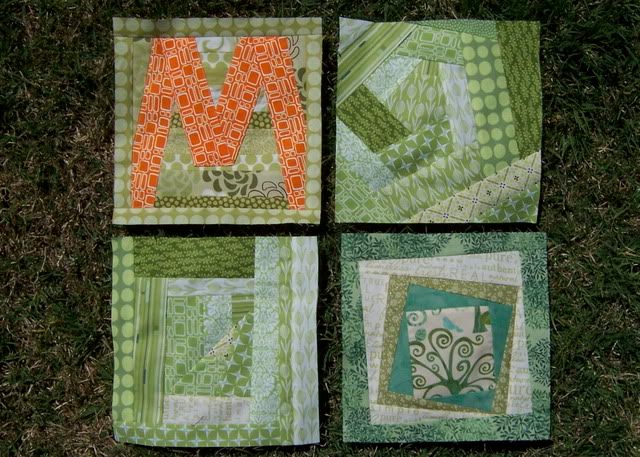 Top picture: Sneak peek of the OKCMQG Quilting Bee for the month of May
Bottom picture: Sneak peek of Erin's inspiration fabric and design for the quilting bee blocks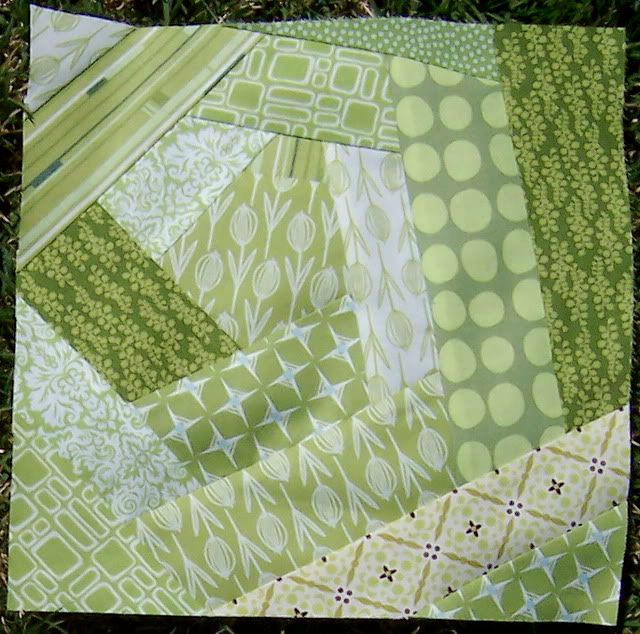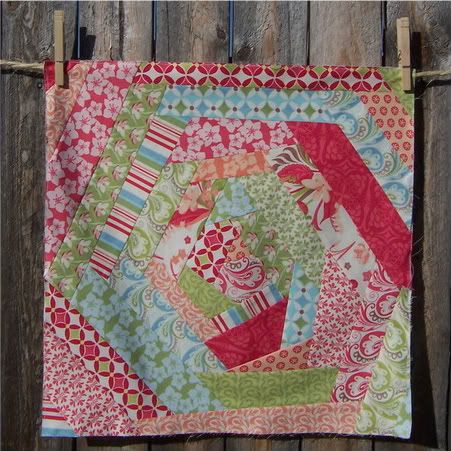 I will upload a tutorial on Monday showing step by step how to piece and sew this block. I'm excited to share with you all this lovely block. It measures 17"x17". The quilt will be 4 blocks by 5 blocks for a total of 20 sewn. The fabric is Verna by Kate Spain. Fun, fun, fun!